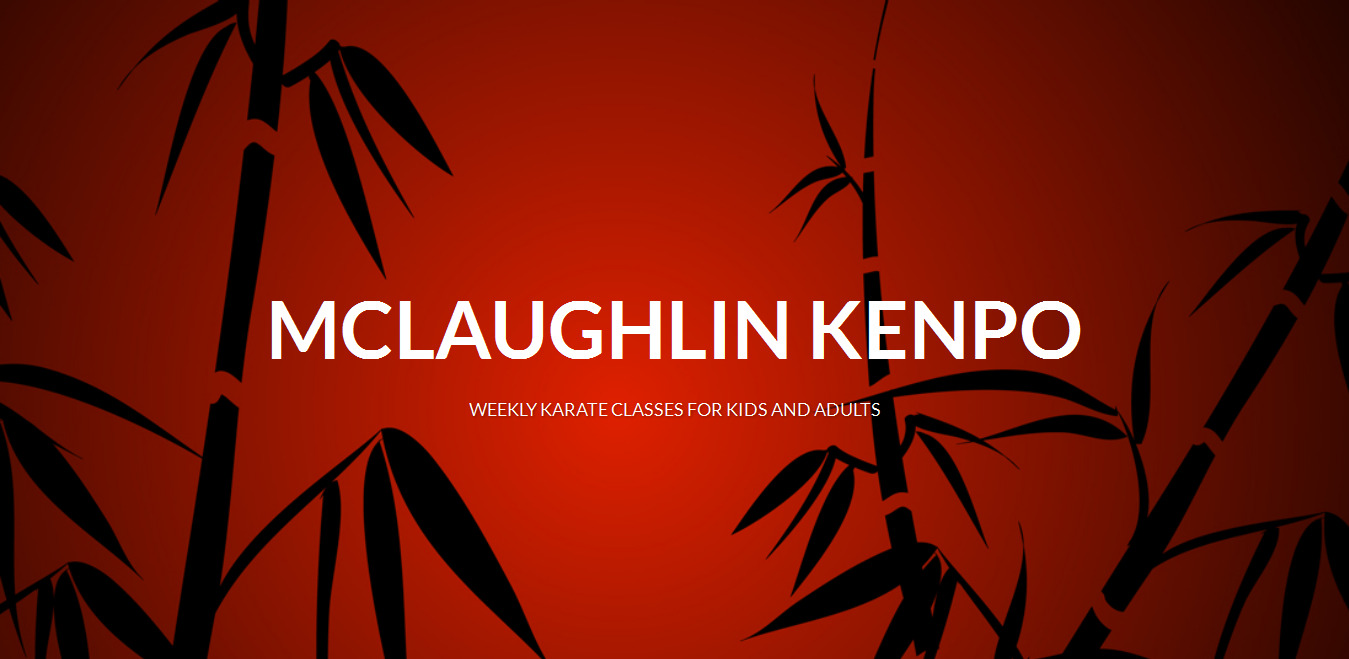 Be the Best that You Can Be.
Located in the Springdale Youth Center, McLaughlin Kenpo Karate has been helping kids and adults increase their confidence, physical ability, and self control for over fifteen years. Serving all of Northwest Arkansas, McLaughlin Kenpo has quickly grown a reputation for being the premier training facility in the area.
Classes are on Tuesdays and Thursdays, beginning at 6:30 PM. The cost is $40 per member, month-to-month with no contracts.
Email to try out our karate classes for FREE for a full month, no commitment necessary.
UPDATE (as of January 1, 2015):
After 17 years of teaching, McLaughlin Kenpo no longer teaches classes but now offers private lessons to a few select students. Email if you are interested in private lessons.